RF Elements TP-ADAP-IS TwistPortTM Adaptor for PrismStation 5AC, IsoStation 5AC AND IsoStation M5
TwistPort Adaptor for IsoStation and PrismStation from Ubiquiti Networks Integrated Radios allows easy integration with any RF-Elements antenna with TwistPort connector. TwistPort Adaptor uses special coaxial connectors without threads, so the integration of IsoStation/PrismStation AP Radios is revolutionary easy.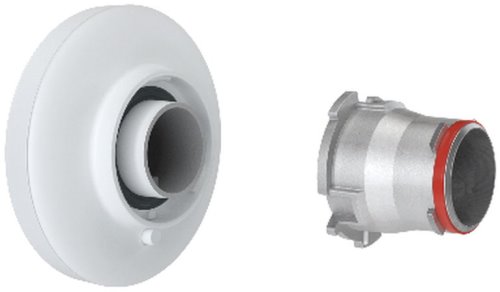 Symmetrical Sectors feature industry changing TwistPortTM Connector, our patent pending quick-locking waveguide port. TwistPortTM is virtually lossless: there are no coaxial RF connectors or RF cables, that cause significant signal loss. Connection and disconnection is brilliantly simple "twist and snap" and can be done with one hand.
TwistPort Adaptors make most popular connectorized radios and MikroTik RouterBoards compatible with TwistPort antennas. Integration into TwistPort eco-system ensures the benefits of low loss, high scalability, easy co-location, simple deployment and easy maintenance.
Compatibility list
PrismStation™ 5AC
IsoStation™ 5AC
IsoStation™ M5
Also check