Ubiquiti UFiber Loco GPON Gigabit Passive Optical Network CPE
The Ubiquiti UFiber Loco (UF-Loco-5) is a pack of 5 robust, high-performance Gigabit Passive Optical Network (GPON) CPE units. They feature a sleek industrial design, extremely low power consumption, and offer the choice of 24V passive PoE or Micro-USB power.
Ubiquiti UFiber Loco (UF-Loco) Key Features
Pack of 5 CPE units
High-Performance GPON CPE
LED diodes for easy diagnostics
Up to 2.4 Gbps Downstream and 1.2 Gbps Upstream
Supports up to 20 km GPON Links
Powerful Layer 2/3 Management Features
GPON WAN Port
RJ45 Gigabit LAN Port
SC/APC Fiber Connector
Status LEDs
The easy-to-read LEDs provide status information: Ethernet connection, signal strength, and power.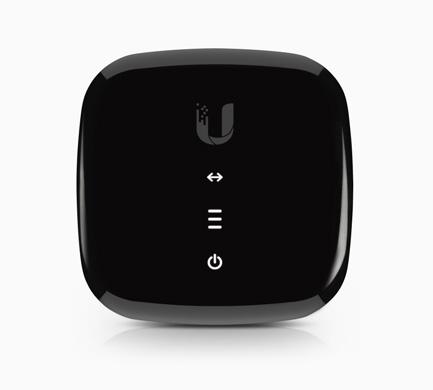 Versatile Power
The UFiber Loco can be powered by either 24V passive PoE or by micro-USB, offering maximum flexibility.


Designed for Integration
Up to 128 UFiber loco (UF-Loco) devices can be connected to a single GPON port. Supporting GPON links of up to 20 km, the UFiber loco integrates with the UFiber OLT and third-party OLT devices.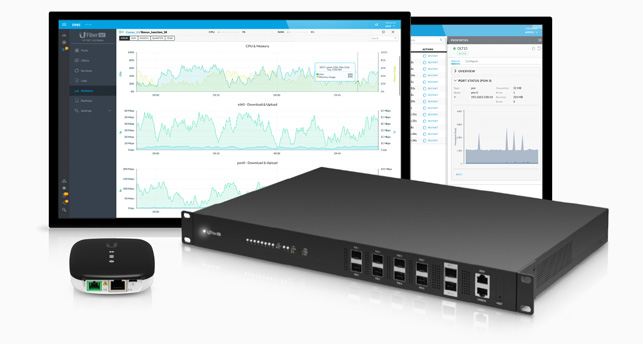 The UFiber network is intelligently managed using the included UNMS™ (Ubiquiti® Network Management System) controller. UFiber devices consist of the UFiber OLT (deployed at the provider premises) and the UFiber Nano G or loco clients, which function as ONU CPEs (Customer Premises Equipment).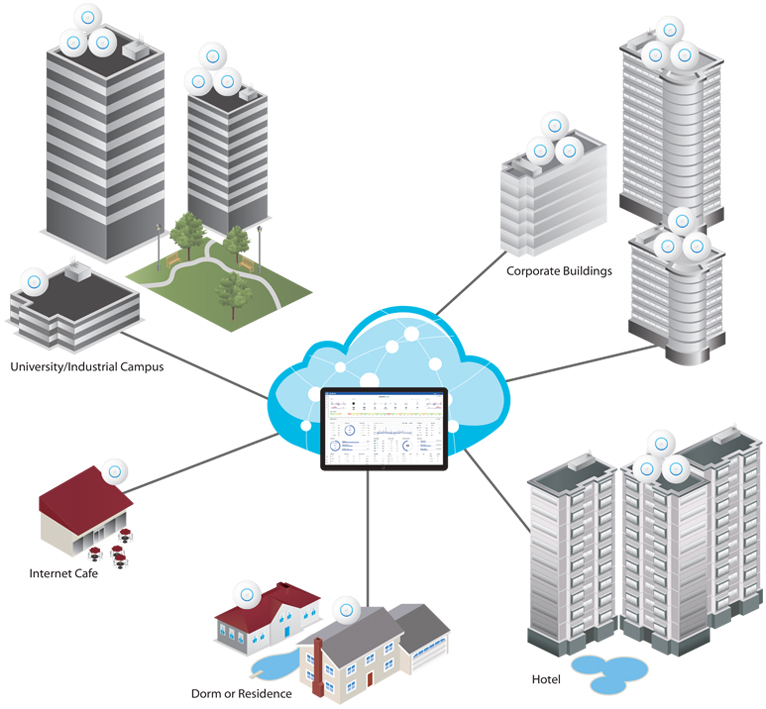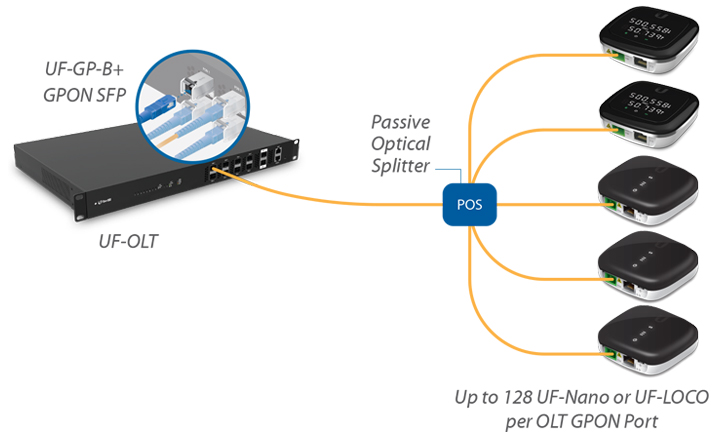 Ubiquiti UFiber Loco (UF-Loco) – Technical Specifications
General
Dimensions: 76.5 x 76.5 x 26.4 mm (3.01 x 3.01 x 1.04″)
Weight: 77 g (2.72 oz)
Networking Interfaces:
– (1) SC/APC, GPON WAN
– (1) Gigabit RJ45, Ethernet LAN
Networking Interface Speeds:
– GPON WAN, ITU G.984: 2.488 Gbps Downstream, 1.244 Gbps Upstream
– GbE LAN: 10/100/1000 Mbps
Management Interface: In-Band Ethernet/PON
Normal Optical Power Range:
– TX (Class B+): 1.5 to 5 dBm
– RX: -28 to -8 dBm
Power Method:
– Micro-USB: 5V, 1A
– 24V Passive PoE (Pins +4, 5; -7, 8)
Power Supply: Micro-USB Power Adapter: 5V, 1A (only in single packs)
Max. Power Consumption: 3.5W
Supported Voltage Range: 4.7 to 5.3V
Processor Specs: MIPS32, 240 MHz
Memory Information: 128 MB DDR3
Buttons: (1) Reset
Operating Temperature: -10 to 45° C (14 to 113° F
Operating Humidity: 10 to 90% Noncondensing
Certifications: CE, FCC, IC
Also check
Ubiquiti NanoStation Loco M5 MIMO Wireless Bridge/Base Station