Ubiquiti UniFi Cat 6 Cable (UC-C6-CMR) – 1000ft
The Ubiquiti UniFi Cat6 Cable (UC-C6-CMR) is for use with your high-speed UniFi and general indoor network deployments.
Ubiquiti UniFi Cable (UC-C6-CMR) Key Features
Speeds of up to 10G Ethernet
23 AWG Solid Copper Conductor Pairs
Anti-Crosstalk Divider for Improved Pair Isolation
Length: 1000 ft
Performance
Available in lengths of 1000 ft(304 m), UniFi Cable is Category 6UTP (Unshielded Twisted Pair) cabling that supports speeds of up to 10G Ethernet. It uses 23 AWG solid copper conductor pairs and an anti-crosstalk divider, which improves pair isolation.
Environment
CMR (Communications Multipurpose cable, Riser) cabling is flame-retardant and can be run vertically between floors in non‑plenum areas. UniFi Cable is CMR fire-rated (also called riser-rated), making it suitable for in-wall and riser cabling applications.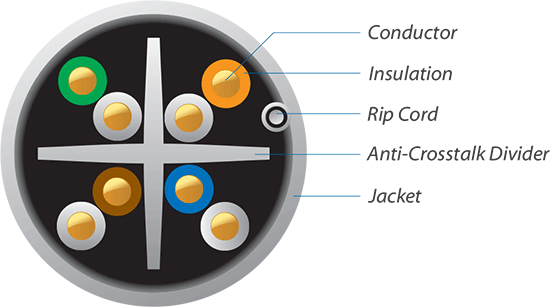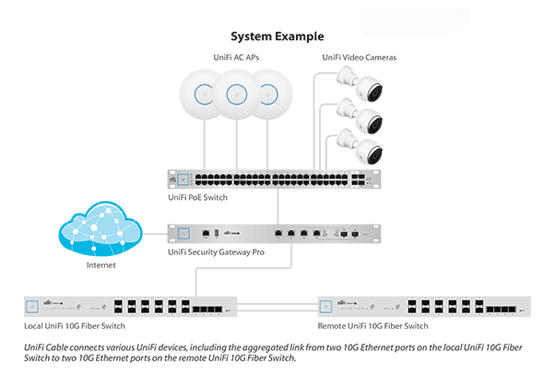 Ubiquiti UniFi Cable (UC-C6-CMR) – Technical Specifications
General
Cable: Category 6
Ethernet Support: Up to 10Gbps
Conductor Type: Bare Solid Copper
Conductor Wire Gauge: AWG
Conductor Diameter: 0.575mm Nominal
Insulation Type: FR-PE
Insulation Thickness: 0.2mm Nominal
Insulation Diameter: 0.1mm
Anti-Crosstalk Divider Type: FR-PE
Anti-Crosstalk Divider: 5.0 x 0.5mm
Rip Cord: Yes
Jacket Material: PVC
Jacket Thickness: 0.5mm Nominal
Reference Standard: ISO/IEC 11801, TIA/EIA568B.2
Also check
Ubiquiti TOUGHCable TC CARRIER – 1000 ft (UISP-Cable-Carrier)