Ubiquiti UniFi Video Camera G3 Micro (eu PSU) PoE
The Ubiquiti UniFi G3 Micro wireless video camera delivers sharp 1080p video in a compact, mount-anywhere form factor. It provides clear video footage day or night with automatic, integrated infrared night time illumination.
Ubiquiti UniFi G3 Micro Key Features
1080p Full HD
Compact size
Dual-band Wireless
EU 100-240V AC or 802.3af power
Magnetic base, wall mounts, and desk mount
The Ubiquiti UniFi Video Camera G3 Micro also includes mounting accessories to accommodate installation for nearly any indoor location. Use the included AC power adapter for easy installation in any room, or use the included 802.3af power adapter for quick integration into existing network installations.
Breakthrough Size and Performance
About the size of a golf ball, the Ubiquiti UniFi Video Camera G3 Micro provides 1080p HD resolution at 30 FPS.

Wide-Angle 1080p HD Video
Get the full picture in sharp 1080p video. Automatic high-power infrared illumination at night provides crisp video even in the darkest conditions.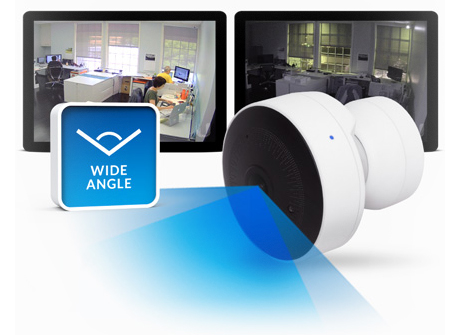 Dual-Band Wi-Fi Connectivity
Super-fast 2.4 GHz and 5 GHz wireless for streaming HD video.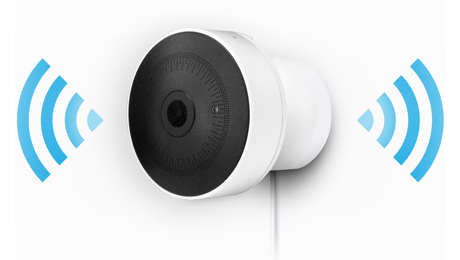 Listen In, Talk Back
2-way audio communication through the UniFi Video mobile applications.

Ubiquiti UniFi Video Camera G3 Micro – Technical Specifications
General
Dimensions:
– Body: Ø 51.38 x 41.97 mm (Ø 2.02 x 1.65″)
– Base: Ø 36 x 17.3 mm (Ø 1.42 x 0.68″)
Weight:
– Body: 65 g (2.29 oz)
– Base: 31 g (1.09 oz)
Networking Interface: 802.11 a/b/g/n, 2.4 GHz/5 GHz Dual-Band WiFi
Sensor: 1/3″ 4-Megapixel Sensor with WDR
Lens: EFL 2.7 mm, f/2.2
Night Mode: IR LEDs with Removable IR Cut Filter, Built-in Light Sensor
Microphone: Yes (with Microphone Volume Control)
Button: Factory Reset Button
Power Supply: AC Adapter or Instant PoE Adapter (Included)
Maximum Power Consumption:
– IR LEDs On: 3.5W
– IR LEDs Off: 2W
Mounting: Magnetic Base/Wall/Table
Operating Temperature: 0 to 35° C (32 to 95° F)
Operating Humidity: 20 – 90% Noncondensing
Video
Video Compression: H.264
Resolution: 1080p Full HD (1920×1080)
Maximum Frame Rate: 30 FPS
Image Settings: Flip, Brightness, Contrast, AE Mode (50/60 Hz), WDR, Hue, Infrared, Sharpness, Saturation, Noise Reduction
Other
Viewing Angle:
– LDC Off: 124° (H), 65° (V), 150° (D)
– LDC On: 92° (H), 60° (V), 100° (D)
Supported UniFi Video Version: UniFi Video 3.8 (or Newer)
UniFi Video System Requirements: 64-bit Microsoft Windows 10/8/7, Ubuntu 14.04 or 16.04, or Debian 7.0 System with an Intel or Compatible 1.86 GHz (or Above) Processor and a Minimum of 4 GB RAM
Also check
Ubiquiti UniFi Protect G3 Instant Video Camera